The heroes who made history – Jordan Camilleri
How many senior titles did you win with Neptunes?
Six championships (2007, 2010 to 2014), three knock-outs (2011, 2012, 2014) and four President's Cups
How do you regard Neptunes' fifth league title in succession?
Neptunes' fifth title in succession is a great feat that is the result of hard work, dedication and unity between the players, the coaching staff, committee members and supporters. I have been lucky  enough to play alongside the best local and foreign players, allowing me achieve this at 21.
What was the reason behind this success?
Hard work dedication and self-belief – our goal at the beginning of this year was to go down in history as the first team to win five leagues in a row and we set out to achieve it from day one.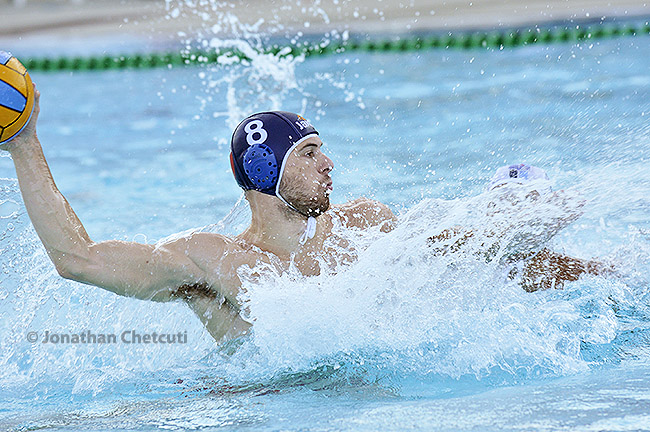 How difficult is it to emulate such a feat?
It is very difficult to emulate. It is important to maintain a winning mentality and approach each game as if it is a final. Every year is more difficult than the previous one and therefore it is important to work hard in order to achieve results.
Do you think Neptunes can extend this run of successes?
I am certain that if we maintain a winning mentality and continue to work hard, then yes we can extend this run.
Can you recount all Neptunes' five league wins?
It is difficult to recount all five league wins – a league is won from day one of pre-season training until the last official game of the season. Each league has its own story, but this year is particularly special as we have set a new record.
What was your contribution towards this epic league triumph?
I feel I was able to improve my game this year, contributing especially in defence in my role as last man but also in attack when needed. This year was probably my best as I was able to maintain my fitness all year despite my studies.
Why is it difficult to stay at the top after reaching the summit?
Once one reaches the summit, it is very easy to lose concentration and become complacent. It is therefore important to continue working hard and remain focused
Neptunes are known for striking 'firsts.' Was it co-incidental this year?
Definitely not co-incidental but the result of hard work, dedication and sacrifice throughout the past five years. This year I believe that we proved to everyone, including ourselves, that the achievements are all our own.
Can our youngsters maintain this winning streak in future years?
I think that the youngsters can help maintain this winning streak in future years. However, this can only be achieved if they remain dedicated and train hard.