The heroes who made history – Michele Stellini
How many senior titles did you win with Neptunes?
I won seven league titles, five knock-outs and six President's Cups.
How do you regard Neptunes' fifth league title in succession?
I regard it as history-making because no other club has done it. I feel very proud to be part of this historic feat.
What was the reason behind this success?
Hard work, will to win, keeping our feet on the ground and remaining united as a team.
How difficult is it to emulate such a feat?
It is very hard and considering that it had never been done before justifies how difficult it is.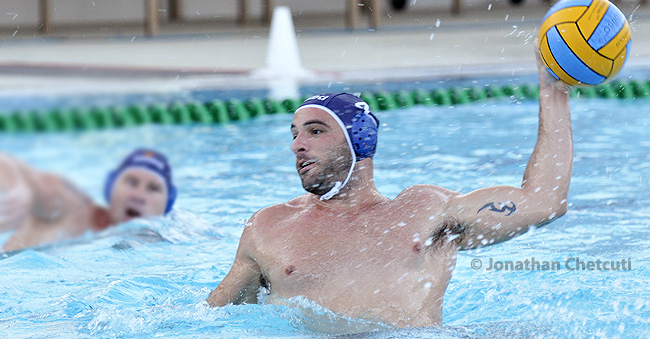 Do you think Neptunes can extend this run of successes?
I think we can. The club is ambitious and always aims high. Neptunes are continuously investing in youngsters, coaches and foreign players to help us maintain what the club has achieved. So I see no reason why we cannot continue this run of success.
Can you recount all Neptunes' five league wins?
Yes, all of them. Every league title we won was special in its own way. Us five players aften recount episodes of our previous triumphs. They are moments that I will treasure for ever.
What was your contribution towards this epic league triumph?
I feel I was an integral part of this epic triumph. We all worked hard for every league win we achieved, even though early on some thought we were destined for failure. But we proved them wrong.
Why is it difficult to stay at the top after reaching the summit?
It is difficult because the team becomes the target of all opponents. When at the summit, every team wants to dethrone the champions. Therefore it's alway important to remain hungry for success and find motivation to win again.
Neptunes are known for striking 'firsts.' Was it co-incidental this year?
We have a tendency for breaking new records and establishing a lot of 'firsts.' But a triumph like this is not co-incidental. It comes our way through dedication and sacrifice of the players, their families, coaches and committee members led by Matthew Bonello. This helped Neptunes reach the summit over and over again. I also wish to thank wholeheartedly the Neptunes supporters who have been brilliant year in year out.
Can our youngsters maintain this winning streak in future years?
Neptunes always boasted of having a great nursery. Four out of five of us were so to speak born at Neptunes and definitely raised at the club. At present we have the best coaches and best facilities on the island. With the right mentality I believe Neptunes are on the right track to having a bright future.