Reds pull the strings to beat Saints
Neptunes 15 –  San Ġiljan 11
(2-3, 3-2, 7-4, 3-2)
Neptunes Emirates pulled the strings from the second session onwards to end up winners by four clear goals against San Ġiljan. Victory keeps the Reds in contention for top spot and an assured place in the play-offs.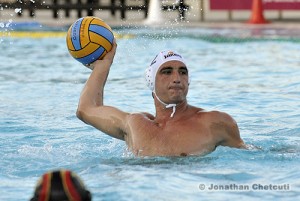 The result was in the balance until a surge in the third session tilted the balance in favour of the Reds. Again it was Steve Camilleri and Tamas Molnar who provided the main scoring ammunition.
San Ġiljan unsettled Neptunes early on and the first session ended with the Reds trailing 3-2 after Matthew Pisani, Matthew Zammit and Nikola Sutic scored their goals.
Although playing without in-form centre Karl Galea, the Saints were more than holding their own. They went ahead 5-3 thanks to a brace from Boris Letica. Molnar had momentarily equalised.
With San Ġiljan leading 5-4 Zammit tossed away a great chance. That enable Neptunes to level.
Four goals on the trot by Molnar (2) and Ciric (2) gave Neptunes a 9-5 lead. However, their opponents still had fuel left in their tanks as Andrea Bianchi and Letica pulled three goals back for 9-8.
But Neptunes again pressed the accelerator to go 12-8 in front through goals from Camilleri (2) and Michele Stellini.
After Bianchi reduced the arrears to 12-9, before the final quarter started, San Ġiljan tried to recover lost ground. They still opted for unrelenting press but Neptunes had more oxygen and they scored three times in succession through Lanzon, Camilleri and Molnar, after Zammit had reached his hat-trick for the Saints.
The result was sealed on a comfortable victory.
Neptunes: I. Bugeja, N. Lanzon 2, E. Aquilina, M. Stellini 2, G. Pace, A. Ciric 2, S. Camilleri 4, J. Camilleri, Z. Mizzi, S. Gravina, R. Sciortino, T. Molnar 5, C. Mercieca.
San Ġiljan: D. Camilleri, J.C. Cutajar, N. Sutic 1, B. Plumpton, K. Dowling, M. Zammit 3, B. Letica 3, A. Bianchi 3, R. Mock, K. Mock, P. Fava, D. Abela, M. Pisani 1.
Refs: M. Angileri, D. Bianco.