Peter Biros – A vital cog in Neptunes' wheels
When the Neptunes' committee decided to engage Peter Biros at the end of 2013 it was another masterstroke by the club after we had recruited the other great Hungarian, Tamas Molnar in 2010.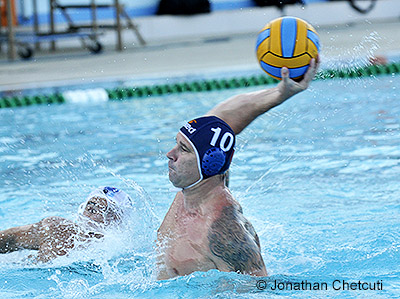 Having observed the player's qualities when playing for San Ġiljan the previous season, the club's administrators and on the advice of coach Sergey Markoch decided that Biros was the player for us.
The man fitted perfectly in our system, with his all-round scheming qualities and eye for goal upping considerably our level of play.
His covering was impeccable and his scoring ability of the highest order. He netted a total of 58 goals, scoring in every match he played, to rank fourth in the scorers' list, one place lower than in the 2013 season.
Moreover, the ambience at our club must have been ideal for him and his family, especially for his two sons who revelled to their hearts' delight when mixing with a lot of friends while enjoying their time at our pool.
Peter, who also won the 2013-14 Hungarian championship with Eger, is the epitome of a truly professional player in and out of the pool. He takes his training seriously and goes beyond the proverbial mile to contribute towards his team's play.
He was an ever-present figure at the club during the mornings and evenings and truly enjoyed a chat with his colleagues over a beer during his leisure time.
With Peter, Neptunes again struck gold this year. The Hungarian ace was truly a vital cog in our team's wheels.
Our gratitude goes to him for his massive contribution when we won the unique fifth championship title in a row, also sweeping the summer honours's board.