MOC Gold award for Stevie Camilleri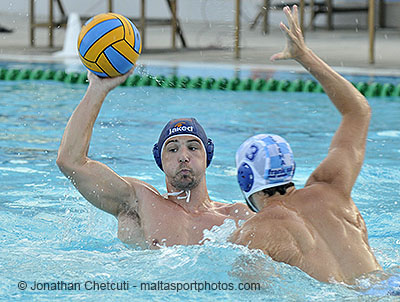 2013 has again been a fruitful year for our player Stevie Camilleri. The latest honour bestowed on him was the MOC Gold Award in recognition of his outstanding contribution to sport during the year.
His achievements during 2013 are impressive. He helped Neptunes win the Summer and Winter League, the President's Cup, finished as top scorer in the ASA competitions and Malta's matches during the year, won the Player of the Month twice in summer, followed by the Player of the Year award and also ended as top scorer for his Italian team RN Bogliasco during his fifth consecutive year for the Italian club.
Moreover, he ended the year on another positive scoring note when netting 25 goals during November, 17 for Malta in the Euro Qualification Round III group matches in Portugal and eight for Bogliasco for whom he scored at least one goal per match he played for the Italians.