Champions Neptunes' impressive comeback earns them victory at the wire
Lands them a five-point bonus
Neptunes 18 – Sliema 17
(after extra time –1-3, 3-7, 7-1, 4-4; 3-2, 0-0)
Neptunes: I. Bugeja, N. Lanzon 4, E. Aquilina 1, M. Stellini 2, J. Camilleri 2, Z. Mizzi, S. Camilleri 1, V. Gojkovich 2, B. Buhagiar, S. Gravina 2, R. Sciortino, T. Molnar 2, M. Pisani 2.
Sliema: R. Coleiro, J. Gabaretta 3, N. Lubrano 1, R. Fodor 4, P. Privitera 4, J. Soler 1, D. Paolella, J. Brownrigg, C. Debono 1, M. Spiteri Staines, B. Rath 3, J. Spiteri Staines, D. Abela.
Referees: M. Dalli, M. Monnis.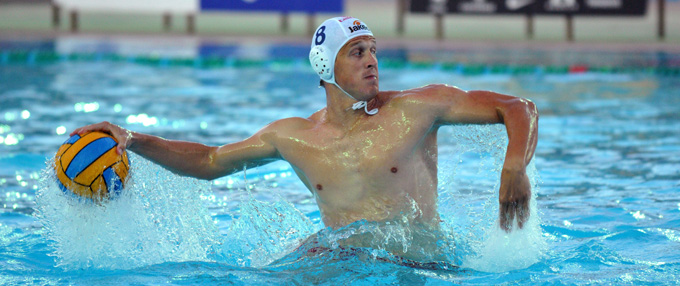 Matches between Neptunes Emirates and Sliema are destined to go to the wire no matter what earlier episodes, one of which could see a team taking a big lead, may be.
The Blues, enjoying a six-goal lead at the half-way mark, looked set for victory but incredibly lost that advantage for the match to go to extra-time during which it was resolved in Neptunes' favour in truly dramatic fashion.
This was a great match with quality and excitement regaling the good crowd as the proceedings ended late due to the unearthly time of the scheduled programme of matches.
Sliema's perfect lift-off contrasted sharply with that of the Reds who messed up their first extra-man sets and then allowing the Blues to storm to a 3-0 lead inside the opening five minutes before Neptunes pulled one back late in the first session.
By then Bogdan Rath was already on two expulsions. But eventually, and unbelievalably, survived without any further personal faults.
Jerome Gabaretta netted two lightning goals to give Sliema further impetus which reflected their initial superiority. Their covering at the back and their better shooting and success rate on man-ups helped them hold the upperhand. They opened a 10-4 lead by the half-way mark.
But Neptunes were not dead yet. Their reaction during the third quarter was as remarkable as Sliema's sudden slump was surprising. The 7-1 scoreline in the Reds' favour, also due to an effective tactical turnaround by our boys, brought the teams on an even keel.
The Reds took the lead for the first time seconds into the last session but they were again caught napping by Rath and Fodor to go in arrears once more.
Excitement was brewing. Stellini levelled matters but Fodor came strongly into the picture to put his team 15-14 ahead before Molnar brought the teams back on level terms.
So it was into extra-time. Neptunes' better resilience was now evident even if Sliema fought hard to salvage the game. The Reds took a decisive 3-2 lead in the first extra session thanks to a brace from captain Niki Lanzon, an advantage which they maintained till the end.
But what a match it was……!
The Balluta Bay team now starts the second phase of the championship with five bonus points to Sliema's three.