Blues recover to edge Reds in close game
by Alex Vella
This year's alternating results in the Sliema vs Neptunes Emirates was maintained, this time with the Blues adding the scalp of the Balluta Bay team to leapfrog the Reds and join San Ġiljan, who played a game more, at the top of the table.
This result relegated Neptunes to an unfamiliar third spot in the standings.
Neptunes were in better frame until midway through the third session. But Sliema's fighting qualities emerged in the latter part of the game as they gradually annulled a three-goal deficit to finally take a definitive lead with over three minutes left.
Sliema's team effort was spearheaded by four-goal Ferenc Salomon.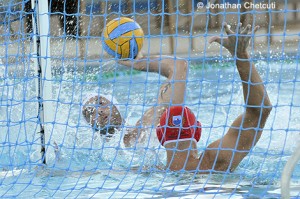 Neptunes were again erratic in their conclusions on open play despite a better five on 10 reading on man-ups than Sliema's three from as many occasions.
The Balluta Bay team took a 4-2 advantage in the first session during which they were the smarter side.
The Reds also looked sharper in the second session, with Sliema failing to take advantage of three consecutive sets on extra man.
However, Neptunes did not relish their opponents' press, a ploy which also rendered the Reds wasteful.
Gradually the Blues made inroads, netting five goals to their opponents' three in the third session, a scoreline which helped cut the gap to one goal on 9-8 before the start of the last quarter.
The match remained hanging on knife's edge after Jerome Gabaretta had made it 9-9.
Salomon scored his fourth goal to put his team in the lead for the first time with over three minutes left.
Meanwhile, both teams kept missing man-up opportunities and ideal scoring chances.
In the end, Salomon's last salvo proved to be the winner.