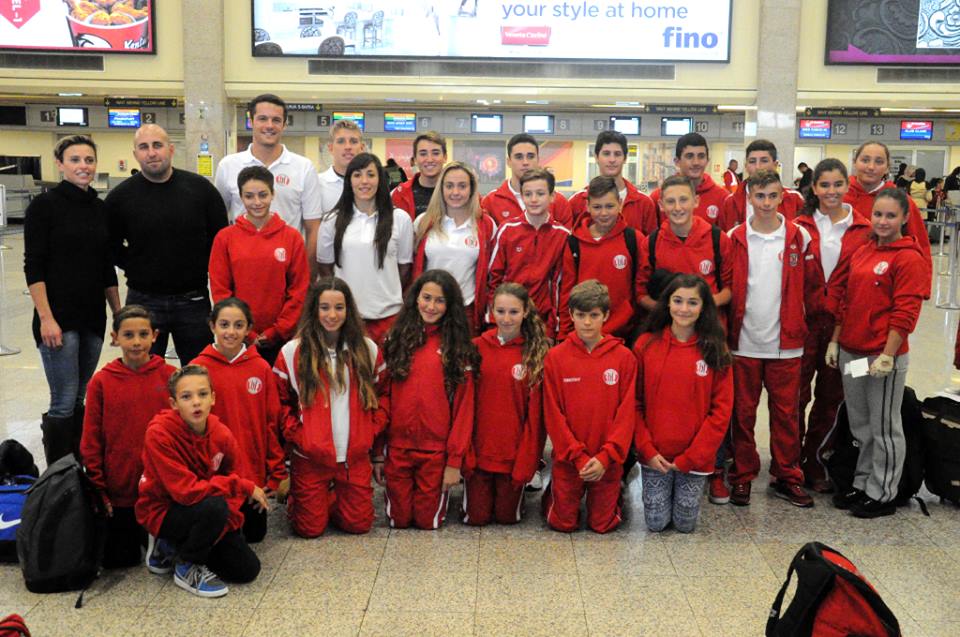 Neptunes Swimmers at German International Christmas Swim Meet
A group of 25 Neptunes swimmers have participated in this year's age-group International Christmas Swimming Meeting held in at the SSE Swimming Complex in Berlin, Germany between Friday 19th and Sunday 20th December. The swimmers, of various ages, were under the guidance of the club's head-coach Gail Rizzo and coach Keith Bartolo.
Participants included many high-level age-group swimmers coming from 52 clubs in Germany and 12 another clubs from Poland, Great Britain, Switzerland, Portugal and Malta.
For a number of young Neptunes swimmers this was their first overseas participation in such a high-level competitive swimming meeting, and despite this baptism of fire, nearly all these young athletes managed to improve their personal best swimming times.
However, medals were also not lacking for the Neptunes swimmers as follows:
Mya Azzopardi born 2002: gold medal in 200m Individual Medley (IM);
Kyle Buhagiar born 2001: two silver medals in 50m Breaststroke and 200m IM, and another three bronze medals in 50m, 100m and 200m Freestyle;
Edward Caruana Dingli born 1992: bronze medal in 400m Individual Medley;
Shanice Cassar born 1994: bronze medal in 100m Butterfly stroke;
Sarah Demicoli born 2000: silver medal in 200m Butterfly stroke;
Neil Muscat born 1998: two bronze medals in 50m and 200m Backstroke;
Jake Muscat born 2003: bronze medal in 100m Butterfly stroke;
Michael Umnov born 1997: silver medal in 200m Individual Medley and a bronze medal in 200m Breaststroke.
Amy Micallef (born 1998) also managed to establish a new Malta Group D Age Group record in the 200m Breaststroke when she covered the 4-lap race in a time of 2:45.49.
On her return to Malta, headcoach Gail Rizzo commented that it is only through participation and exposure to such international swimming meetings that we can aim to continue to achieve better results and keep working to increase the swimming level at our club.
The Neptunes swimming squads will now resume their training during the first days of January after a short and much deserved Christmas break. The Neptunes Swimming School also resume their swimming activities during January and more information may be obtained here.