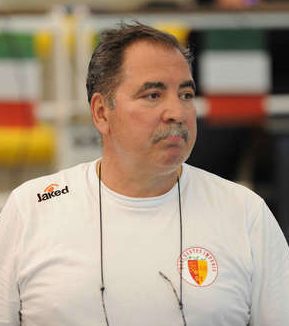 Zoran Mustur – The man to steer our ship
The departure of Russian coach Sergey Markoch turned out to be an unexpected adieu to a waterpolo tactician of the highest calibre and a person who became totally integrated with our players and the Neptunes' clan for several years.
His technical qualities generated optimal response from the team who made history when they dominated Maltese waterpolo after winning the championship title for five consectuive years and 11 out of a possible 15 honours since 2010.
Finding a worthy successor to Markoch to help the team keep up this winning streak was an enviable task. However, Neptunes' priority is staying at the top and we immediately started scouring the market to find the man for the job.
In the latter months of 2014 and after recommendations from some of the club's foreign acquaintances the choice fell on Zoran Mustur from Croatia, one of his country's best former players and now a quality coach.
Indeed, Mustur, now 61, is a well-known figure in waterpolo circles. In his heydays he represented Yugoslavia with success. His peak was reached in 1980 when he won the silver medal in the Moscow Olympics alongside other great players such as Ratko Rudic, Milivoj Bebic, Bosko Lozica, Zoran Copcevic, Predrag Manojlovic, Damir Polic and Slobodan Trifunovic.
He was a core player in this team which had a number of its units going on to win the gold medal in the USA Olympics four years later.
As a coach of top standing, Mustur comes from a breed of disciplinarians who always commanded respect from players under their charge.
Our players will surely relish this type of no nonsense approach to which they have been accustomed for several years now.
Given their objective of staying at the top and their commitment to uphold the club's prestige, Neptunes' mainstream units can aspire to have the right man to steer their ship towards maintaining their successful winning trail.
Mustur is due to make a familiarisation visit to Malta in mid-January 2015 and subsequently take over from April.