Steve Camilleri suffers broken nose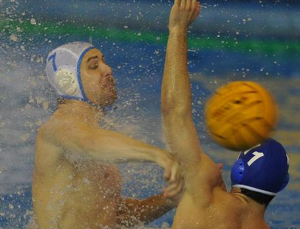 The derby on the 8th March between Italy's top league teams from Genova, Carisa Savona and RN Bogliasco, had an unfortunate ending for Steve Camilleri when the Maltese player was involved in a heated argument with Savona's Giovanni Bianco and suffered severe facial injuries.
RN Bogliasco's website reported that when the match ended the two players confronted each other while they were heading towards the changing rooms. The Maltese came out the worst with a bleeding face and was taken to hospital where it was later confirmed that he was suffering from a broken nose. The Neptunes player's face was swollen and he could not be operated on immediately.
The match, played in Savona, developed into a nervous affair, especially towards the end when Bianco was expelled for good with two other Savona players. Camilleri, Bogliasco's leading scorer, had struck twice in the last session to bring his total to 50 goals (including those in the knock-out). However, his team were soundly beaten 19-8 and remained languishing in the bottom half of the 12-team table.