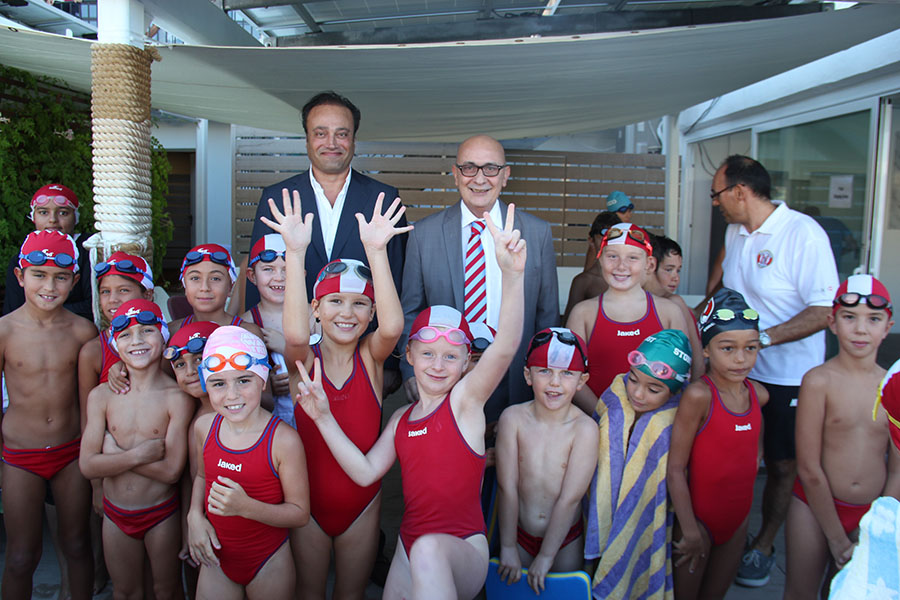 Neptunes End of Summer School and Charity Event
This year the Neptunes Swimming Summer School ended with a difference as our young swimmers had the opportunity to participate in fun races organised by the club whilst donating something for charity.
Neptunes Swimming club was the home for a number of aquatic activities held on Friday 11th September in aid of the Malta Community Chest Fund. The program opened with enjoyable fun races for our youngsters, all of whom received participation medals and a certificate of attendance. This was followed by a sea swim where a good number of swimmers participated and enjoyed swimming in the sea of the nice picturesque Balluta Bay, St. Julians. A swimathon followed where our senior swimmers swam in the club's pool for two hours. We saw a number of veteran swimmers taking part in this event, and also swimmers from Inspire Swimming Club joined in, making it a feast of sport for solidarity. The program closed with beautiful performances from the synchronised swimming team.
This event has raised the nice sum of Euro 1,600 for the Malta Community Chest Fund. Neptunes WPSC were honoured to host Mr Preca during the event, who went around the facilities and met the swimmers and all those present.
Neptunes Swimming Team aims to create an environment where individuals can experience the enjoyment of, and can reach personal excellence in the sport of swimming. The squads within the club have now started training for the new season. The winter swimming school for the young ones is starting on Thursday 24th September. More information about Neptunes Swimming Club is available here.