Ronald Eskudt – Neptunes WPSC Head Coach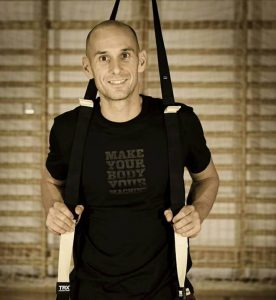 Roland Eskudt was born in Hungary in 1977. His introduction and love for swimming came at a young age. He swam for various Hungarian teams ending his sporting career with the college swim team of Berzsenyi Daniel(Szombathely) from which he graduated with a M.Sc. in Physical Education in 2002. His interest in coaching led to the completion of various other courses amongst which: TRX Instructor; TRX Sport Medicine Coach; Functional Training Coach; SMR Instructor; Massage Therapy. As such he arrived in Malta in October 2017 with the highest qualifications.
Roland was a member of the Athletic National Hungarian team as well as a member of the National Swimming Coaching Team for a number of years. He was head coach at Celldomolk Swim Club and head coach and manager for the Veszprem University Swim Team. With over 15 years of experience in coaching he has guided, trained and worked with numerous swimmers, many of which have participated in swimming competitions at national, European, Summer Universiade Games, World Championships and Olympic levels.
Roland is entrusted with the overall direction, training programmes and team management of our Top and Junior swimming squads as well as the general direction of the swimming school classes.
He enjoys being part of a dynamic team that shares his own passion for swimming and looks forward to sharing his skills and supporting each and every swimmer . Roland is married to Vivien and they have two daughters, Bora and Anna.
Keith Bartolo – Neptunes WPSC Swimming Coach
Keith Bartolo was born on 19th March 1976 and was brought up in Bugibba. He is married and a proud father of a baby boy. He attended Sacred Heart and went to M.A.Vassalli for secondary school. He continued studying physical education at The University of Malta and graduated in 1998. Later on, he achieved another qualification in fitness and swimming coaching.
Currently he has been reading for a Master's degree in business and administration.  Keith always had a passion for sports. He played football with the Maltese National Football team and formed part of the Maltese Triathlon National Team.  He eventually stopped playing football and continued practicing triathlon.
He was next influenced by his coach Andy Colbourn to try open water swims. At the age of 24 Keith was representing Malta in open water swimming competitions in a number of countries and became close friends with the best open water swimmers. As for his accomplishments, he placed with the top eight in many competitions, he swam the fastest times a Maltese has ever done in the Italian Open Water league and was chosen to break a world record which was rewardingly crushed by eight miles.
For the record, the Windermere Warriors were nominated for the 2011 swimming awards in America and placed second.  Keith's philosophy is to always aim high in life. His dream is to cross the English Channel (the most prestigious swim in the world), which he will surely make it come true in the near future.
Monique Mangion Den Heijer – Neptunes WPSC Swimming Coach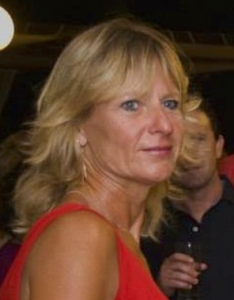 Monique Mangion Den Heijer was born in The Hague, The Netherlands on 17th February 1964.  She attended several schools in Holland and in Singapore, where she lived for three and a half years before coming to Malta.  Monique was always a sportive person and practiced several sports when she was young, like Gymnastics, Judo and Tennis, but her preferred sport has always been swimming, although she has never taken it at a competitive level.
She became more interested in swimming when she was asked to help out in the swimming school where her children used to swim, and got more and more into it when her daughter took this sport seriously and swam for over 10 years with the Maltese National Team.  Monique started teaching and coaching swimming 15 years ago, during which period she has attended several coaching and health & fitness courses.  She was encouraged to teach and coach swimming after realizing the benefits children and adults alike get from taking up and practicing such a healthy sport, no matter what age or ability.
She believes that learning how to swim is essential for our young ones as we are surrounded by the sea and where water sports are so widely available, and also as a sport, swimming gives them flexibility, agility, stamina and discipline.  Throughout her experience in coaching Monique has learnt that every person is unique and that the coach has to get to know his students individually to get the most out of them and learn their potential.  In the summer months Monique is very busy heading the Neptunes Summer Swimming School with the help of dedicated coaches and helpers.  Swimmers are then encouraged to continue their swimming with the club during the other months of the year, with the hope that they will take swimming to a higher level.  Monique assists the other coaches in the club in training sessions, and she has recently started to coach a masters swimming class.
Kay Cousins – Neptunes WPSC Swimming Coach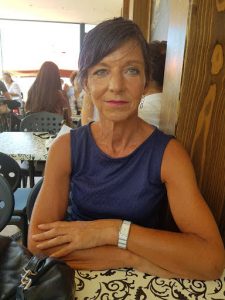 Kay Cousins first got involved in swimming when her eldest daughter joined a swimming club in the UK at the age of eight. She quickly became involved in officiating at many of the swimming galas around the UK and followed this by coaching as well. Since moving to Malta in 2006 she has mainly been involved with officiating at the Time Trials and other swimming events. She has also run several courses training officials for the competitions. In 2011 she went back into coaching and since then has been enjoying working with all ages from 6 months to 65 year olds.
Kay joined the club's swimming coaching team in September 2017 where, together with top coach Roland Eskudt, she oversees the Junior Squad training sessions.